These were our amazing 2020 Speakers (thank you all!):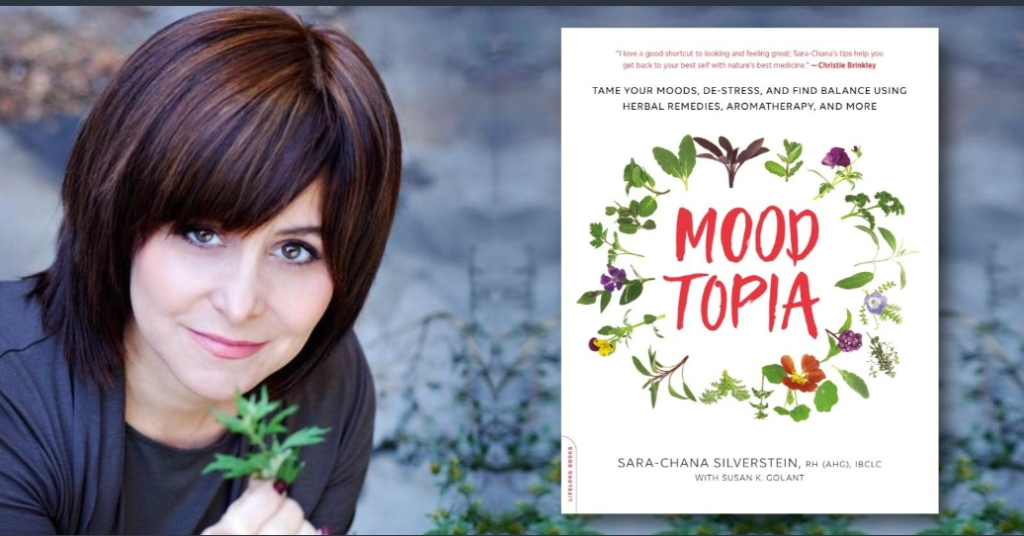 "Sarah-Chana Silverstein is the author of the newly released book MOODTOPIA: Tame Your Moods, De-Stress, and Find Balance Using Herbal Remedies, Aromatherapy and more. Her book has received accolades from Deepak Chopra, Dr. Aviva Romm, Mayim Bialk and Christie Brinkley. She is a master herbalist RH (AHG), classical homeopath, board-certified lactation consultant (IBCLC) mother of seven children. Sara Chana is regularly featured on CBS, ABC, NBC & FOX news and popular podcasts discussing how people can integrate alternative with conventional medicine. She is a consultant to many pediatricians, surgeons, obstetricians, midwives and general doctors, and is currently guest lecturing to residents at New York medical schools."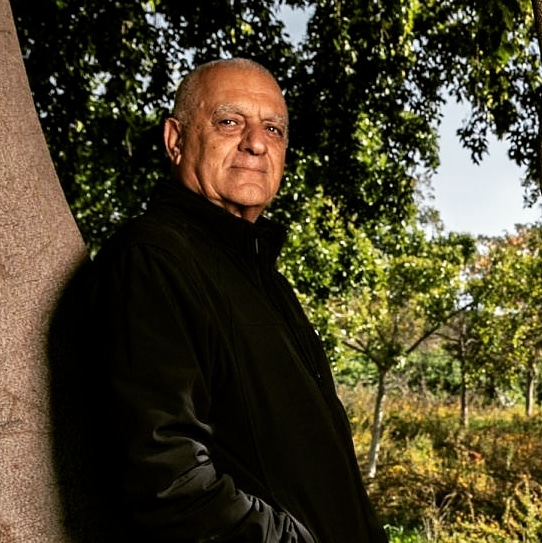 "Nissim Krispil is an autodidact botanical researcher, anthropologist, photographer and herbalist. He has written 15 books and numerous articles about wild plants in Israel and their uses in his native language of Hebrew. His best known works include a comprehensive four-volume Encyclopedia titled, "Bag of Plants" and "Medicinal Herbs: A Field Guide", which sold more than 60,000 copies. Nissim is creator and founder of The Moroccan Peace House (Hebrew only). In 2016, Nissim was the recipient of the lifetime achievement award from Ben-Gurion University for his work."
"Peretz Gan is a true international agronomist, specializing in crops and economical botany. Since 1986, Peretz has specialized in the area of medicinal plants through production, consulting and teaching. The Al-Alim Center for Herbal Medicine, is a self-owned firm, which he runs with his wife, Roni. Al-Alim produces over 200 different western and Chinese traditional medicinal herbs in Israel, imports and exports botanical extracts and raw materials for the nutritional supplements and cosmetics industry. In 2003, Peretz was one of the founders of "EILAM" (The Israeli Medicinal Plant Association, Hebrew only), where he has held various positions since its inception, and he is currently serving as Chairman. Peretz divides his time between medicinal plant production in his fields and greenhouses, diverse activities in the plant world and working for a more just society in Israel."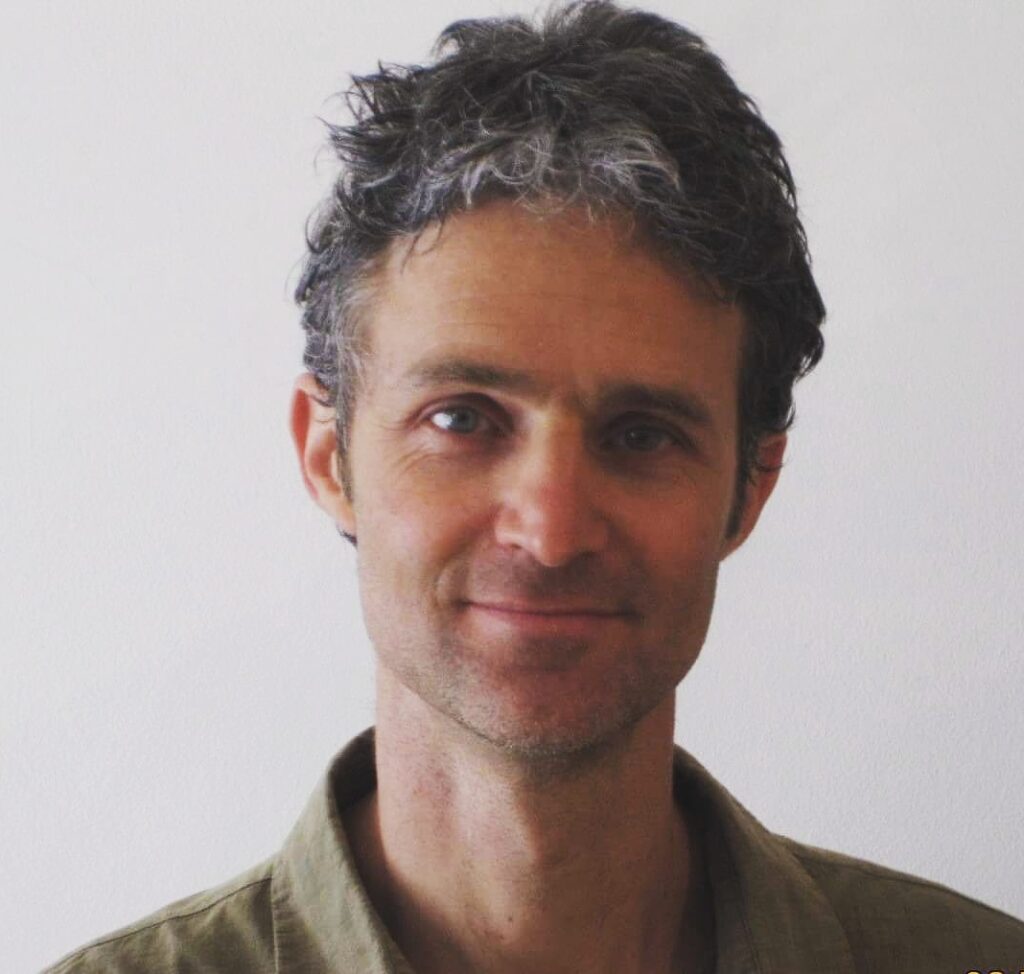 "Nir Avraham embarked on his journey to plants and healing in childhood and solidified his decision as a student of Life science (BSc) and Medical science (MSc Biochemistry) as an adult. He credits his time at the California School of Herbal Studies in 2006 with being the beginning of his professional career as an herbalist. It was upon his return to Israel that Nir started to grow, gather and prepare his own home herbal remedies. By 2013 Nir made this into a business at the Jerusalem Center. Here he gained experience as an herbal practitioner and teacher and became recognized by the AHG (American Herbalists Guild). Nir is best known for establishing the groundbreaking herbal pharmacy, Trifolium, the first official 100% Herbal Medicine Pharmacy in Israel, with partner Noam Oren in 2016. At Trifolium, Nir can be found serving his regular client base of nearly 2000 herbalists, providing educational and customer support and developing new extraction methods and remedies."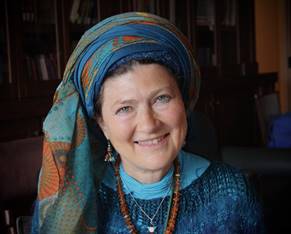 "Rebbetzin Chana Bracha Siegelbaum, a native of Denmark, is founder and director of Midreshet B'erot Bat Ayin: Holistic Torah for Women on the Land. She holds a Bachelor of Education in Bible and Jewish Philosophy from Michlala Jerusalem College for Women, and a Master of Art in Jewish History from Touro College. Rebbetzin Chana Bracha creates curricula emphasizing women's spiritual empowerment through traditional Torah values. In 2010 she published her first book, Women at the Crossroads: A Woman's Perspective on the Weekly Torah Portion. Since then she has published Ruth: Gleaning the Fallen Sparks (2012), the award-winning The Seven Fruits of the Land of Israel with their Mystical & Medicinal Properties (2014), her first children's book The Nameless Chicken from Judea (2015) and Parasha Meditations for Spiritual Renewal and Strengthening Communication with the Creator (2016). Rebbetzin practices Emuna Healing as a gifted spiritual healer through Emunah, tefilah and energy work. Chana Bracha has a married son and several granddaughters, and lives with her husband and younger son on the land of the Judean hills, Israel. Join Rebbetzin Chana Bracha Siegelbaum on a Holistic Journey for Mind, Body & Soul for our "Return to Your Roots" Shevat Seminar at B'erot Bat Ayin's new Retreat Center."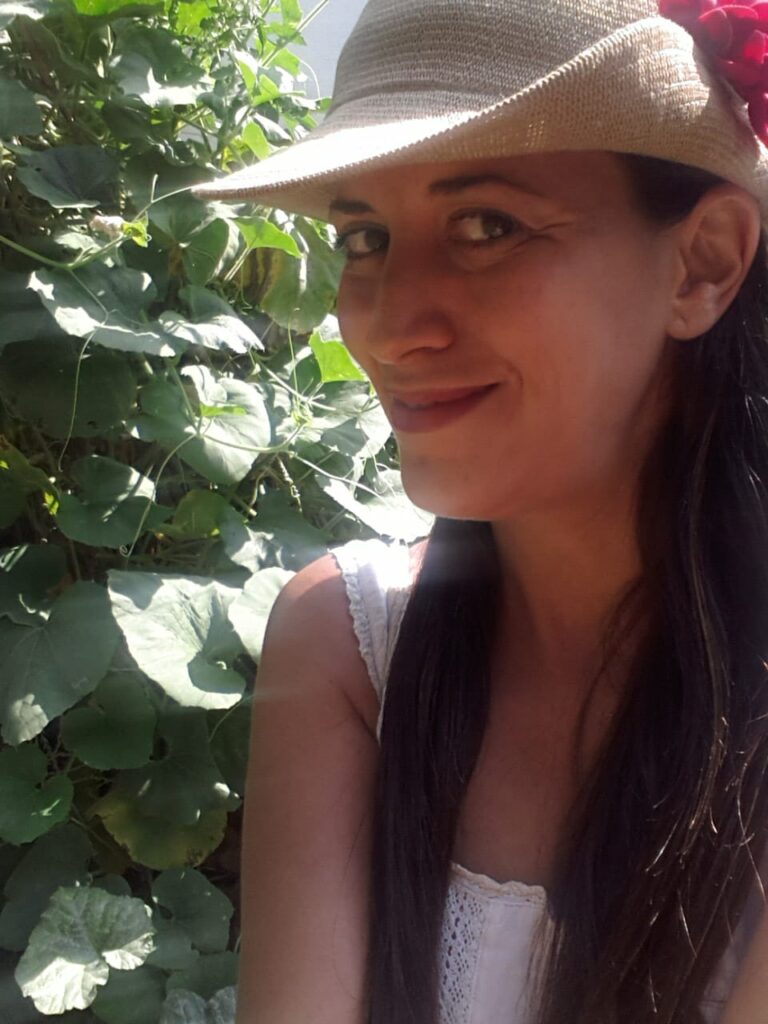 "Orit Baruch MSc Agriculture (Olive Medicine Woman): During her Master Degree at the faculty of Agriculture in the Hebrew University, Orit started her journey to learn about the uses of plants and herbal medicine based on science and traditional knowledge. She continued her unique ethnobotanical research in Israel & Palestine, meeting traditional healers. Orit has also traveled abroad to North America where she learned, from First Nations, the healing way of the shaman. Also she spend time in Morocco and in India studying their magic beliefs and Islamic medicine.
Orit has her own natural medicine clinic in Moshav Amirim, "Olive Medicine Woman". She works with 150 medicinal plants that she collects in the wild, preparing remedies and giving shamanic healing. She uses only traditional methods using spirits, channeling and cleansing with nature elements. She may be reached at: olivemedicine@gmail.com or on facebook at https://m.facebook.com/olivemedicine/."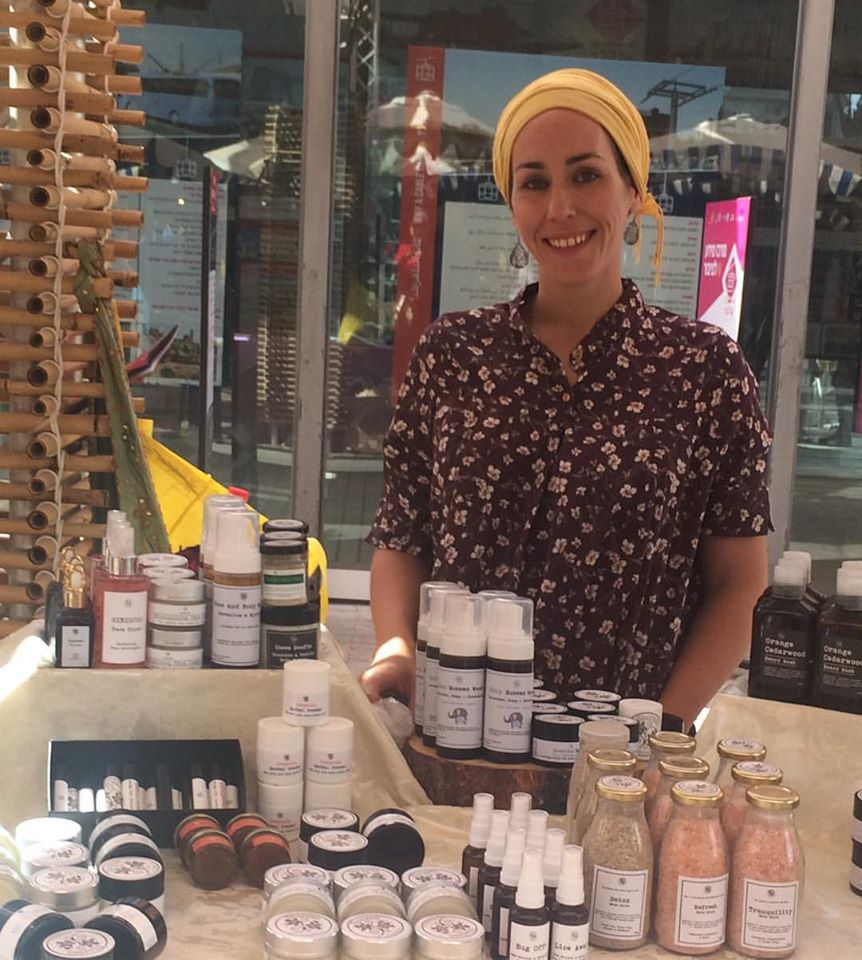 "Nicole Cohen Yechezkel is a Naturopath, clinical herbalist and aromatherapist. She uses her knowledge in all fields to create all natural cosmetics and healing products. She specializes in womens health, children, stress and anxiety. In 2010, with the pregnancy of her first born, Nicole started trying out natural remedies. Since then it has turned into a passionate career. Nicole grows and gathers many herbs and turns them into medicine and cosmetics. You can find Nicole giving workshops, teaching, creating and treating patients. www.shoreshbodyandsoul.com"
"Gilla Weiss (workshop) is a Herbalist, Doula, certified massage therapist and a former LLL Leader who serves her local community in South Florida and women world wide. Gilla is the mother of 8 naturally born babies, 6 of which were home births. Her passion for empowering women as they transition into motherhood has led her to create Sage and Honey where she sells a line of herbal products specifically designed for expectant mothers, new mothers and their little bundles of joy. She also offers original workshops geared towards creating herbal products that benefit everyone in the family at all ages and stages. Gilla has led and continues to lead many women to tap into their ancestral feminine wisdom, and to gently encourage them to trust this innate intuition to help in healing themselves and their families. Follow Gilla on Instagram."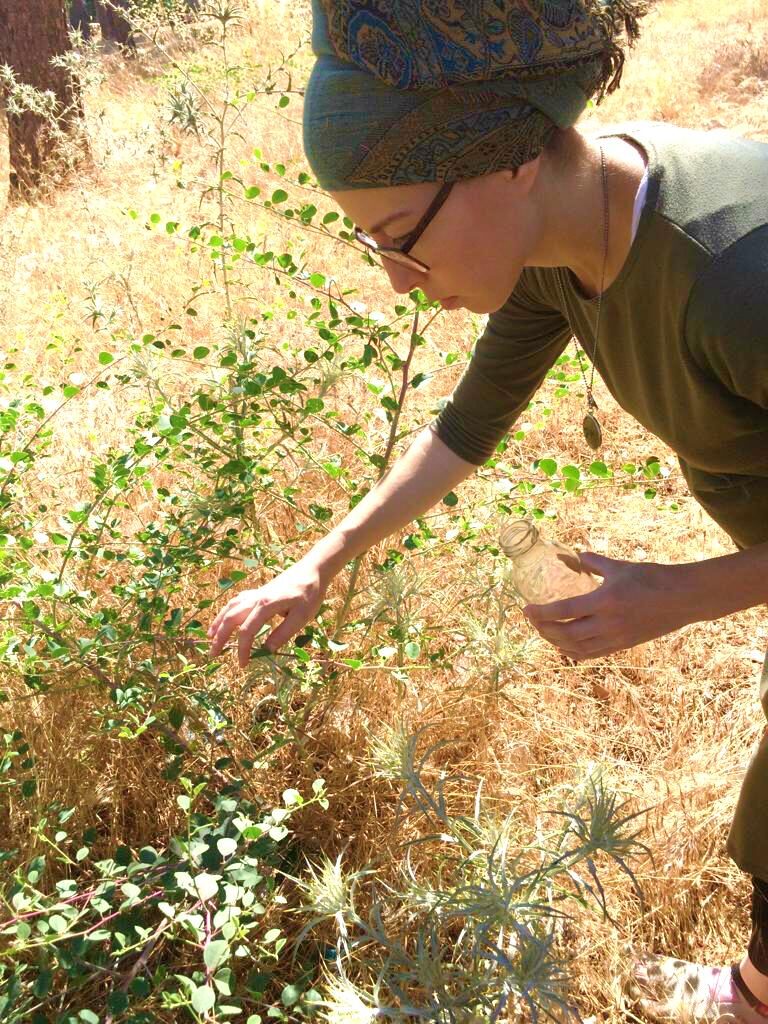 "Yehudis Garin (workshop) graduated from Johnson & Wales with a culinary degree in baking & pastries. She worked in this industry until she decided to seek out healthier alternative foods for her family. The scientific intrigue, health benefits, and depth of flavors of fermented foods lead to a passion to share this timeless culinary craft with others. Yehudis, and husband Chezi, started TZFÅS KVÅSS, 2 years ago, where that passion for fermenting coupled with a special interest in the wild florae of Israel has enabled Yehudis to develop a delicious and robust variety of fresh, nutrient-dense, and safely fermented fruits, vegetables and beverages for sale. Yehudis holds bi-weekly fermenting workshops, and is gearing up to launch an information-packed blog on fermenting in Israel."
"Betina Thorball is a clinical herbalist, graduate of David Winston's Center for Herbal Studies (US), native of Austria and current resident of Switzerland. She is co-founder and herbalist at Rigi Care, a holistic personal medicine organization that aims to merge traditional wisdom with the best of current science and medicine, to advise each client according to their specific needs. Betina holds a PhD in Biotechnology and Molecular Biology and has worked many years in disciplines across the international life science sector (research and business). Frustrated with the limitations of current medical interventions and the resulting high number of people living in pain and with chronic ailments without any meaningful solutions, she has turned to the old wisdom of herbs and found her true calling. Privately Betina is a mother, piano player, scaling mountains on the inside and outside, and guiding people on adventures in the mountains."
"J. Rivkah Asoulin (Ancient Roots Founder and Executive Director), also known as Wise Woman Fertility, and the admin and creator of Herbal Birth Control and JFAM has been helping women of all ages with fertility and menstrual health for over a decade. J. Rivkah began her professional career as a child actress and, later, theatre director before a serendipitous turn to herbalism to resolve her own endometriosis and polycystic ovarian syndrome. She shares the fruits of that successful treatment, 7 precious children, with husband Yaron.
Ancient Roots sprung from the depths of a homeschooling mother's dreams; to create quality herbal programming in Israel for an international audience. It is our great joy and honor to welcome you to Ancient Roots Israel!"
The views expressed by speakers and participants of Ancient Roots Israel do not necessarily reflect those of ARI and – unless related to herbs and herbal medicine – will not be discussed at our conference. ARI respects political diversity, and acknowledges the importance of raising awareness for various political issues, but takes the position that such discussions should take place in other forums and not in the context of an herbal conference.